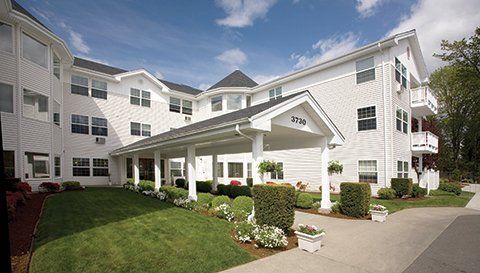 DeTray's Colonial Inn
3730 14th Ave SE
Olympia, WA 98501
(360) 459-9110
info@colonialinnolympia.com
Directions
Follow I-5 to exit 108 toward Sleater-Kinney Road S
Merge onto Sleater Kinney Rd SE
Turn right onto 14th Ave SE
DeTray's Colonial Inn will be on your right after approximately one mile.
Map to DeTray's Colonial Inn
DeTray's Colonial Inn
3730 14th Ave SE • Olympia, WA 98501

DeTray's Colonial Inn is located at the outskirts of a quiet residential neighborhood just outside Olympia, Washington, near the Chambers Lake Trailhead Park and the Colonial Estates clubhouse, to which all Colonial Inn residents receive exclusive access.
The South Sound Shopping Center is nearby, and private shuttles are available for shopping trips and errands, as well as doctor's visits and other appointments.